Today's Kindle deals include an extensive list of books from Matthias Media that, to my knowledge, have not been on sale before.
(Yesterday on the blog: 6 Reasons For You To Consider Writing)
"There are few things that elicit a deeper groan of sympathy from my own heart than a fellow pastor of a smaller church who tells me that his elders are suspicious enough to resort to tracking how much time he spends 'in the office.' To me, it is an immediate sign of an unhealthy session that distrusts the pastor when the elders want a man to keep track of his hours or when they take it upon themselves to do so."
Justin Taylor highlights what looks like it could prove an important series of videos.
National Geographic has the story: "A long-buried street that led pilgrims to the Jewish Temple 2,000 years ago was commissioned by Roman governor Pontius Pilate."
We may be coming into the age of ultra-long flights. It raises the question: If you need to get between, let's say, Toronto and Sydney anyway, would you rather do it in one long flight, or in a few shorter flights?
Nitoy Gonzales continues to find and share some of the best free stuff for Christians.
Some of my favorite obituaries to read are those in honor of ordinary people. Here is an encouraging one a friend sent my way. "My sister was generous, hospitable, loyal, trustworthy, genuine and absolutely bursting with life. Even when others let her down she was quick to forgive. In her 51 years she was a shining example of a life well lived. She embodied the verse in John 10 v 10 'I am come that they might have life, and have it more abundantly.' Anna embodied the Christian life. She loved creation, she loved people, she practised hospitality, she loved her church family and she lived out her faith in an authentic and practical way."
I found this a fascinating look at how Amazon handles the crazy logistics of so many returned items.
The teens and twenties—these are years that can be put to very good use or that can be squandered. These are years that can form the firm foundation of a life well-lived or the unsteady foundation of a life tragically wasted.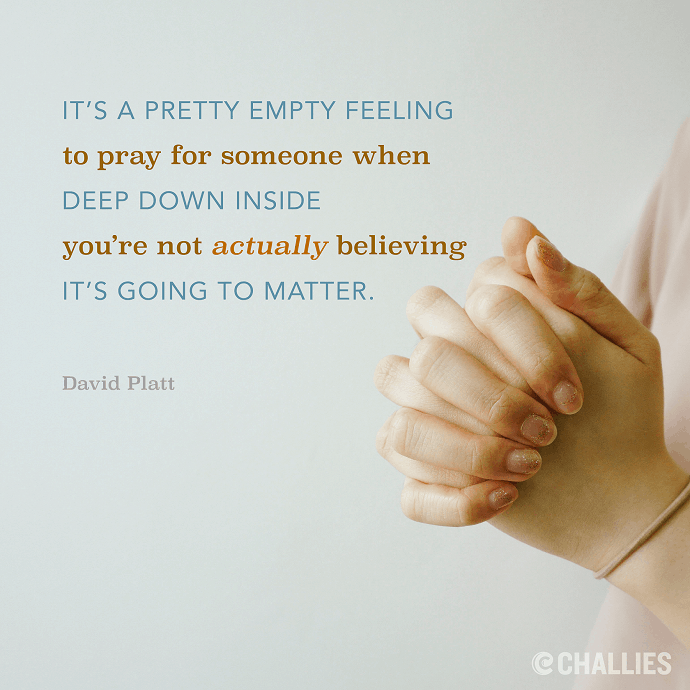 It's a pretty empty feeling to pray for someone when deep down inside you're not actually believing it's going to matter. —David Platt