Westminster Books has a great price on the new ESV Systematic Theology Study Bible if you're interested in adding it to your collection.
Tim Chester: "Adultery is ugly. But before David thought about the act of adultery with Bathsheba in this famous story, there were two other kinds of adultery he had already committed."
I'd say most of us need to read this. "You want to be honored. You want to be admired. In the simplest of terms, you allow idolatry to thrive inside of you. The Idol of Self. And, you expect your church to bow to this idol, too. But that is not what the church was made to do."
"For many, the answer to this question seems palpably obvious. The ministers of the church are those blokes we pay and call ministers, aren't they? They're the guys we look up to and expect to do 'the work of ministry'. Interestingly, this isn't something that scripture recognises."
Frontline Missions (aka Tim Keesee) is celebrating its twenty-fifth anniversary. They're doing it with a great song/video and a sale on their best products.
This is an informative account of the recent Equifax hack. It never ceases to amaze me how much of our data is "out there," to be snatched by hackers.
Here's a roundup of this month's columns from Tabletalk. Not surprisingly, this issue is all about the Reformation.
"That was a dark season of my life, to be sure. And it was the beginning of a new reality for me. Eventually my 'heart-attack-insomnia' bouts were diagnosed as panic attacks, and for the past sixteen years they have dotted the landscape of my life."
It is a common theme in the Christian world. A man is called to the ministry in the local church and over time proves to be a man who leads or preaches in such a way that a church grows up around him. And then, still in his prime years, he gives up the pulpit to focus on writing and speaking and other interests. He leaves that local church behind and leaves pastoral ministry with it.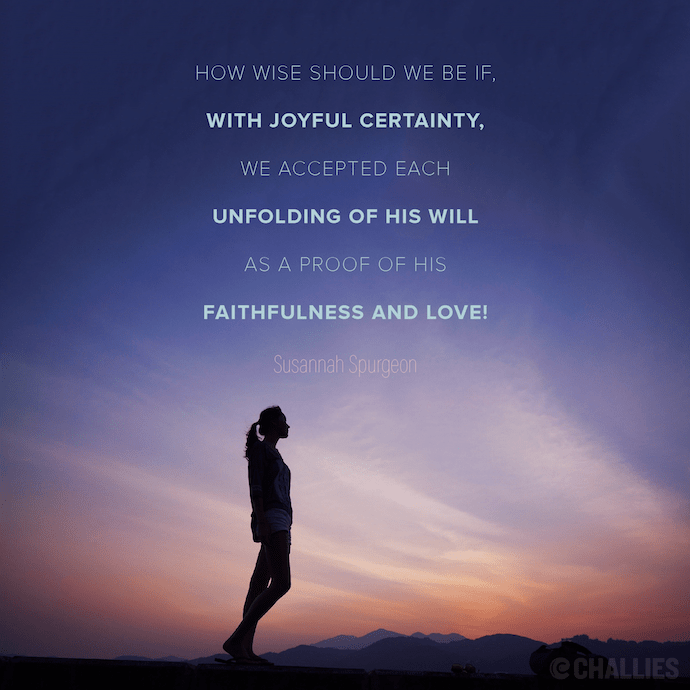 How wise should we be if, with joyful certainty, we accepted each unfolding of His will as a proof of His faithfulness and love! —Susannah Spurgeon