Today's Kindle deals include a whole selection of books from Zondervan.
"The centers' chief resource is the empathy and commitment of peer counselors, most of whom are volunteers. Their generosity and compassion in answering hotlines, providing unscheduled consultations, and giving ongoing help to clients is the key to the centers' success. Any center can offer compelling stories of assistance rendered to clients—couples living in cars who were helped to rent apartments, single mothers who were given respite childcare, high school dropouts who were helped to find jobs and to obtain degrees."
In this satirical video, Martin Luther and Pope Francis discuss justification and tuberculosis.
"If you use the language of 'struggling,' you should actually be struggling. That should mean that you are seeking the way of the Spirit to escape from your sin (1 Cor. 10:13), that you are removing every possible obstacle to your overcoming this pattern (Matt. 18:9), and that you are relying on others in the Body of Christ to hold you accountable and to shepherd you out of it (Gal. 6:1-4)."
"Does the Bible have errors or contradictions?" Dr. Robert Plummer answers in Honest Answers.
Joel Beeke: "How did the Reformation change the church and the world? Here are ten lasting fruits in which the Reformation made a significant difference."
"A recent and significant article about Karl Barth's personal life is making some waves." Some new research has turned up some shocking information.
Rebecca writes about the holes that we all experience in this life.
When I demand that people speak my preferred love language, when it becomes the one way I receive love, I unnecessarily narrow my experience of love. I miss out on all of those "exquisite forms of love that do not speak my language."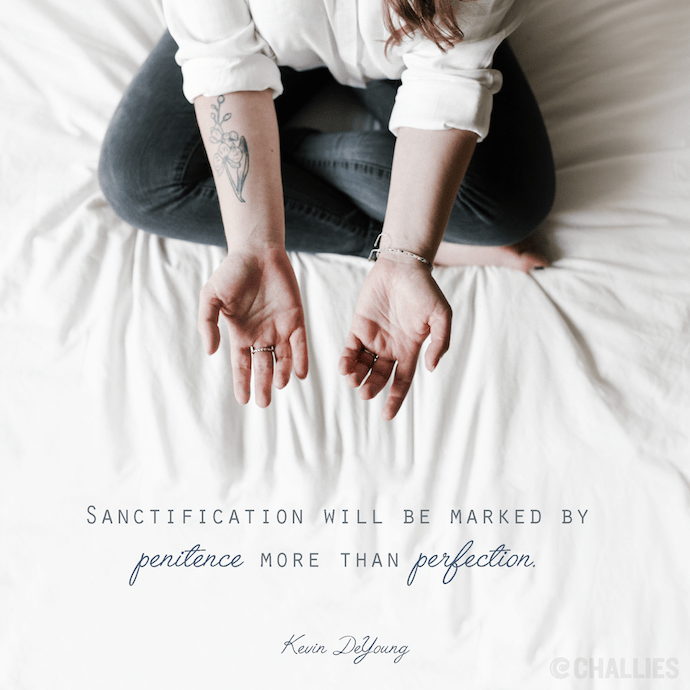 Sanctification will be marked by penitence more than perfection. —Kevin DeYoung