Recently I've spotted my book in some interesting places. This first picture was one I snapped a short time ago in a bathroom. My book is at least in good company there, sandwiched between titles by Sproul and MacArthur. While I won't identify the owners of this bathroom, those who know me may be able to read the clues in the monogrammed towels and figure it out.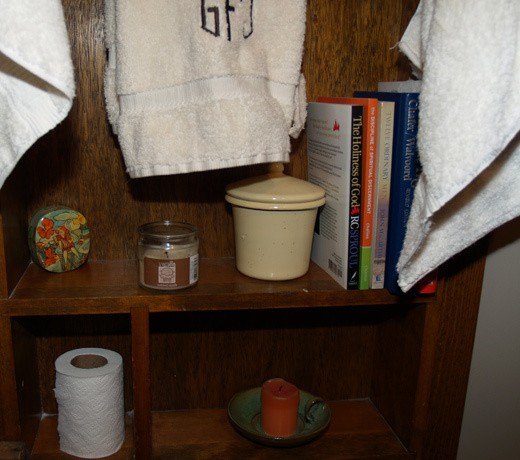 This second photo was snapped by a friend (or really the younger brother of an old friend) while traveling in Cambodia. He writes, "I took your book along with me to Cambodia when I went there for an internship. I also took it along with me to Rabbit Island, off the southern coast of Cambodia, by Kep. While reading it, I was struck by just how far this book has traveled….and took a picture, thinking you might enjoy seeing your book in exotic locales."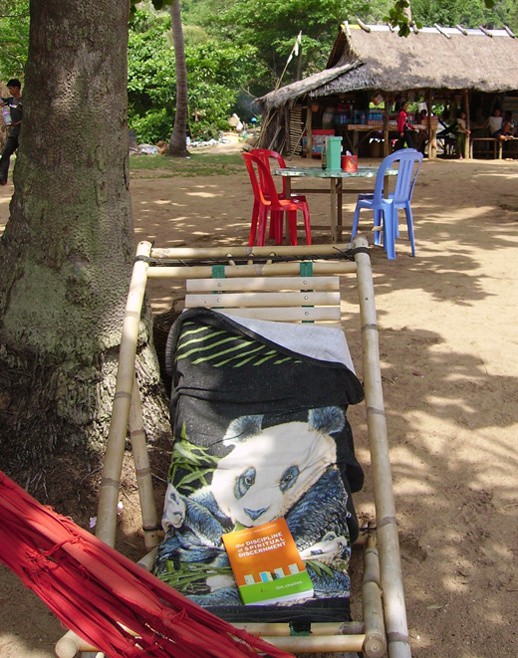 If you've got my book in a strange place or have spotted it in a strange place, send along a picture!