Tempus fugit, as they say. Every time a new Friday comes around I'm struck by how short a time it has been since the last Friday. There's a lesson there, I suppose.
With this new Friday comes a new edition of Free Stuff Fridays. This week's sponsor is Quickverse. You know Quickverse, I'm sure, as the manufacturer of Bible study software. Today they are giving away 5 copies of their Standard edition software, compatible with both Windows and Mac computers.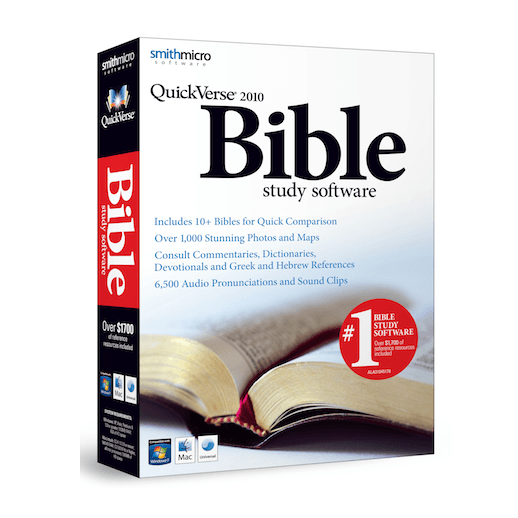 "QuickVerse is Bible study at its best. Streamlined features give you instant access to scriptures, commentaries, definitions, and even the original Greek and Hebrew text. With audio pronunciations you can hear those difficult Biblical references — over 6,500 audio words are simply a click away. Keep track of all your prayers, prayer requests, and answered prayers. New believers will appreciate the many interesting quick-Bible facts and the key gospel promises with scripture references. Get the most from your studies with QuickVerse's multiple tabbed windows, multimedia and synchronization features. Gain a deeper understanding of scripture and take your Bible studies to the next level!"
You can learn more about the software at the Quickverse site.
Rules: You may only enter the draw once. Simply fill out your name and email address to enter the draw. As soon as the winners have been chosen, all names and addresses will be immediately and permanently erased. Winners will be notified by email. The giveaway closes Saturday at noon.