This week's Free Stuff Friday is sponsored by RHB Publications. Everyone who enters will also get a free digital copy of Paul Washer's powerful evangelistic ebook, Narrow Gate, Narrow Way.
In addition, five of you who enter will each receive a copy of all the following books:
We are commanded to Fear the Lord. But what does that mean? Christina Fox will show how replacing your other fears with a fear of the Lord will lead to a more fruitful life.
"This book couldn't have come at a better time. . . in fearing God, we will find abundant life. With rich theology, careful Bible exposition, and helpful study questions, A Holy Fear will lead you by the hand to the place of safety and security we all desire." —Megan Hill
Ore from the Puritan's Mine by Dale Smith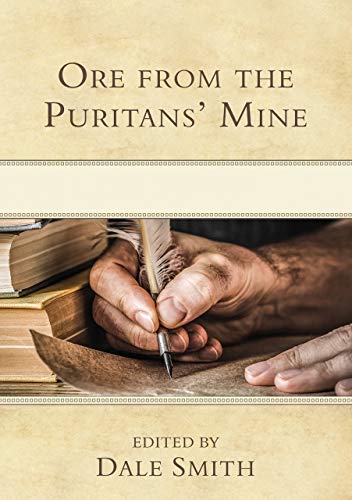 Over 3,000 quotations from more than 250 authors organized alphabetically in more than 400 subject headings. The greatest stockpile of quotations from the English Puritans.
"Encyclopedic, doctrinal, spiritual, devotional, and readable—Ore from the Puritans' Mine has it all. here is a treasure trove of seasoned wisdom to reflect on, apply, and share." —Sinclair B. Ferguson
What Happens When We Worship by Jonathan Landry Cruse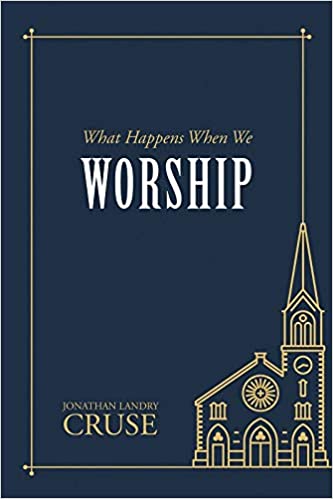 Worship only seems mundane when our eyes are blinded to the supernatural wonder taking place around us. Cruse guides us through the spiritual actions of a worship service to make Lord's Day worship the highlight of your week!
"A helpful, popular-level guide to corporate worship, which can only serve to enrich the worship of the Christian believer each Lord's Day and, in turn, the church as a whole." —Jonny Gibson, Westminster Theological Seminary
God or Baal by John Calvin (translated by David C. Noe)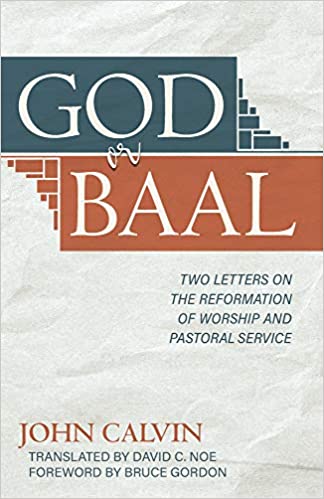 Published in English for the first time, these are two open letters by a young John Calvin to caution evangelical believers to not be diverted from the French Reformation and in so doing encourage our personal continuing reformation.
"Two of the most significant texts penned by the young John Calvin are now available in English, thanks to this wonderful and meticulously annotated translation by David Noe." – Carlos M. Eire, Yale University
Christ's Prayer Before His Passion by Anthony Burgess (2 volumes)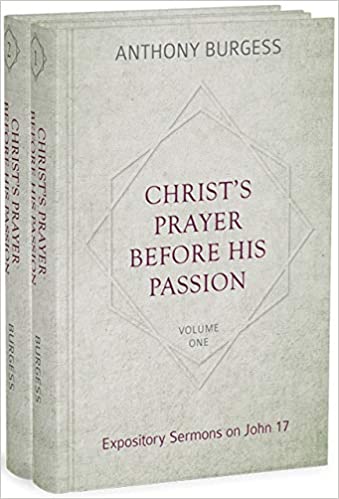 145 sermons on John 17: some of the last words Christ spoke to his followers.
"Many people likely are familiar with Anthony Burgess, contributor to the Westminster Confession of Faith and Larger and Shorter Catechisms, but few know Burgess the preacher. Burgess's sermons are a clarion to prayer and greater love for our triune God . . . rich, edifying, and Christ-focused." — J. V. Fesko, Reformed Theological Seminary
The Gospel of Exodus by Michael P. V. Barrett
The real history of the exodus providentially serves as a paradigm of salvation – a pictorial prophecy of spiritual truths that find ultimate fulfillment in the person and work of Christ.
"Admirably clear in argument and form and especially helpful in making New Testament connections, this is a volume no student of Exodus should overlook." — David Strain, First Presbyterian, Jackson MS
The Scandal of Stumbling Blocks by James Durham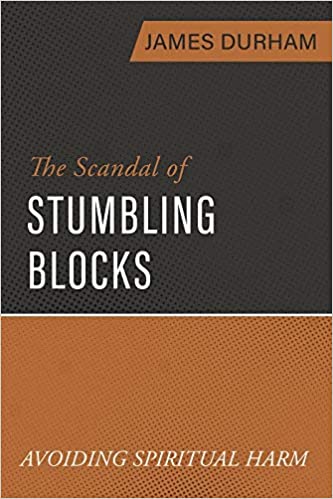 James Durham helps us to understand how we cause others to stumble and shows its serious consequences. Now edited in modern English, this is a classic treatment on considerate Christianity.
"Carefully edited for modern consumption, this much-needed classic work helps us to be encouragers rather than obstacles. Every Christian should read this book!" —Joel R. Beeke, Puritan Reformed Theological Seminary
John Angell James
C.H. Spurgeon said that John Angell James was the leading dissenting churchman of his time. Here are four of his books for young people on fulfilling their duties to grow in grace and faith.
Female Piety
James shows how the Bible and Christianity have been instrumental in gaining freedom for women and through biblical exposition and character sketches of women shows how to grow in piety through life.
Addresses to Young Men
A friendly guide through life for young men showing how prayer and faith offer access to the truth, power, and love of God necessary to grow up respected by others – equipped for this life and the next.
Helps to Domestic Happiness
If you are not happy at home, can you be happy anywhere? If you are happy at home, your trials elsewhere will be easier to bear. James shows how the family is specially designed by God to be a hallowed circle of love and grace.
A Widow Directed to a Widow's God
A bruised heart requires the gentlest handling, and here you will find timeless advice on how to achieve that in your ministry.
Enter Here
Giveaway Rules: You may enter one time. When you enter, you opt-in to receive marketing emails from RHB. Winners will be notified by email. The giveaway closes on Saturday 29th November 2020 at midnight.