This week the blog is sponsored by Truth78 who invites you to download their new free book Zealous: 7 Commitments for the Discipleship of the Next Generations.
At no other time in recent history have we faced weeks on end of canceled Sunday School classes or countless hours of family time. Along with these dramatic changes, the coronavirus epidemic has prompted children to ask serious questions about the disease, death, and God's role in the universe.
These realities give churches and parents an unexpected opportunity to rethink their approach to the discipleship of children. Truth78 has released a new book for churches and parents navigating this time of disruption—Zealous: 7 Commitments for the Discipleship of the Next Generation (and is offering free digital copies at Truth78.org/zealous).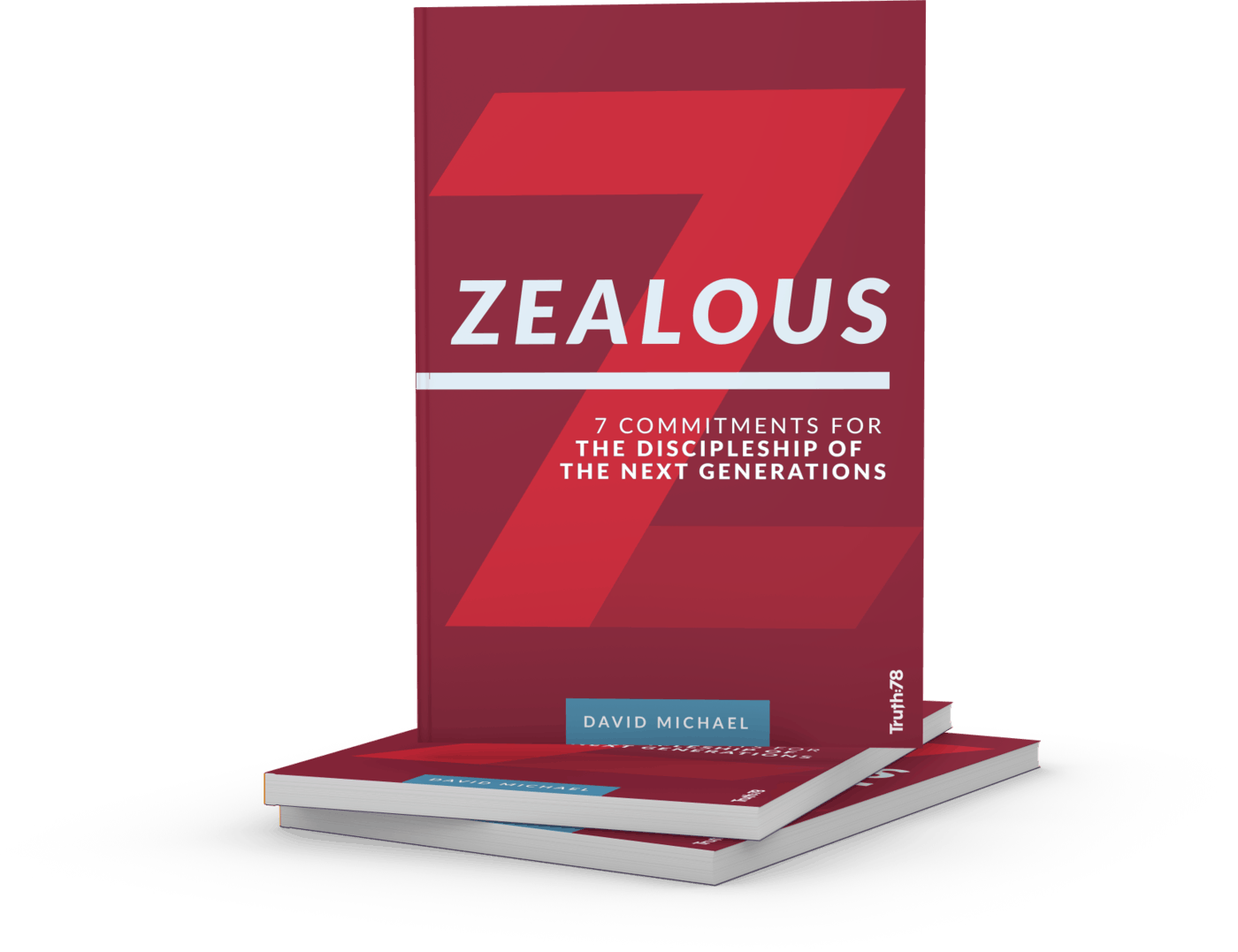 Free book
Zealous is available at www.truth78.org/zealous, along with a free digital download of the book and practical support for putting the seven commitments into practice.
Free weekly devotional lesson
Truth78 is offering a free home devotional series: 7 Biblical Truths to Teach Children about Disease and Disasters. These devotionals address many of the fears that go with a pandemic, pointing parents to Scriptures that speak comfort and hope and pointing children to their greatest need: forgiveness of their sin. Get first free lesson: Truth #1: God is Sovereign Over All.
And ten full curriculum lessons – for free
Get a first-hand experience with the message of the Truth78 curriculum by exploring ten free lessons of either Jesus, What a Savior (a study on redemption for K-1st grade) or How Majestic is Your Name (a study on the names and character of God for 4th-6th grade). Get everything available for teaching these lessons (teacher materials, visuals, workbook pages, and pages for parents).