Series Introduction: I live in a small house. I work in a small office in a small church. For those reasons and others I will never have a huge library. When I add a book I almost always remove a book, a practice that allows me to focus on quality over quantity. Over the past couple of years I have focused on building a collection of commentaries that will include only the best volumes on each book of the Bible. I know when I'm in way over my head, so before I began I collected every good resource I could find that rated and reviewed commentaries. I studied them and then began my collection on the basis of what the experts told me. Since I did all of that work, and since I continue to keep up with the project, I thought it might be helpful to share the recommendations.
My focus is on newer commentaries (at least in part because most of the classics are now freely or cheaply available) and I am offering approximately 5 recommendations for each book of the Bible, alternating between the Old Testament and the New. Today I have turned to the experts to find what they say about James.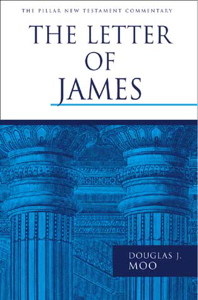 Douglas Moo – The Letter of James (Pillar New Testament Commentary). Moo's commentary is widely regarded as the best treatment of James and is universally recommended by the commentators on the commentaries. You may recognize his name from the recommendations for Romans where his name also appears. Keith Mathison says it well: "If you can only have one commentary on James, this is the one to have. Highly recommended." Do note that Moo has also written a volume for the Tyndale New Testament Commentary series; if you own this one (which you should) you will have no need for the other. (Amazon, Westminster Books)
Peter H. Davids – The Epistle of James (New International Greek Testament Commentary). Davids receives top billing from some of the experts. The NIGTC series is targeted squarely at the scholar or well-trained pastor, so you may struggle with this one unless you have some knowledge of the Greek text. Jim Rosscup says, "Davids writes in a style that often refreshes, and not only provides a verse by verse commentary that shows great awareness of literature and facets important to explain the text but in a special section develops seven themes of theology." (Amazon)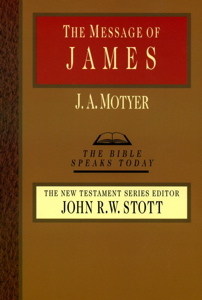 J.A. Motyer – The Message of James (The Bible Speaks Today). I always find it valuable to have one entry-level, reader-friendly commentary for each book. When it comes to James, you may not do better than Motyer's contribution to the BST. Carson says this volume "displays the strengths we have come to expect from this series, along with some thoughtful suggestions as to the structure of James." Rosscup and Mathison also give it high praise. (Amazon, Westminster Books)
Craig L. Blomberg & Mariam J. Kamell – James (Exegetical Commentary on the New Testament). This was the first volume in Zondervan's Exegetical Commentary on the New Testament. Because it is relatively new, reviews are a little bit hard to find. However, those who have reviewed it, have reviewed it positively. The format and layout of the series is very helpful and that, combined with sound exegesis and helpful interpretation, make this a good purchase. (Amazon, Westminster Books)
I was not able to find many reviews of Daniel Doriani's James in the Reformed Expository Commentary series, but have read it personally with great profit. (Amazon, Westminster Books)
Let me close with a couple of questions: Have you ever preached through James? What are your preferred commentaries? Are there some you've found particularly helpful for preaching or devotional purposes?
More in

Best Commentaries:
View Entire Series