Series Introduction: I live in a small house. I work in a small office in a small church. For those reasons and others I will never have a huge library. When I add a book I almost always remove a book, a practice that allows me to focus on quality over quantity. Over the past couple of years I have focused on building a collection of commentaries that will include only the best volumes on each book of the Bible. I know when I'm in way over my head, so before I began I collected every good resource I could find that rated and reviewed commentaries. I studied them and then began my collection on the basis of what the experts told me. Since I did all of that work, and since I continue to keep up with the project, I thought it might be helpful to share the recommendations.
My focus is on newer commentaries (at least in part because most of the classics are now freely or cheaply available) and I am offering approximately 5 recommendations for each book of the Bible, alternating between the Old Testament and the New. Today I have turned to the experts to find what they say about the Psalms.
Psalms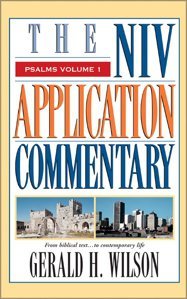 Gerald Wilson – Psalms Volume 1 (NIV Application Commentary). One difficulty in suggesting commentaries for Psalms is that they are often multi-volume and in some cases the volumes are of unequal quality while in others they have not yet been completed. Wilson's commentary does not cover all of the Psalms but is said to be excellent and a great place to begin. The format of the series ensures that it is heavy on application and contemporary significance. (Amazon, Westminster Books)
Willem A. VanGemeren – Psalms (Expositor's Bible Commentary). VanGemeren's commentary is volume 5 in the WBC. The experts consider it something of a hidden treasure (perhaps because in a previous version it was bound with a couple of other books of the Bible). Tremper Longman awards it 5 stars and says it is "excellent on the text and the text's theology and is particularly helpful in sermon preparation." (Amazon, Westminster Books)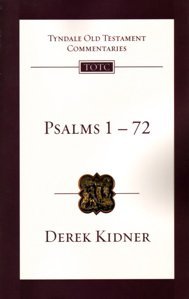 Derek Kidner – Psalms 1-72, Psalms 73-150 (Tyndale Old Testament Commentary). Kidner is a wonderful commentator who has penned volumes on many books of the Bible. The TOTC is an excellent choice for those looking for something that is introductory-level. Though the volumes are brief, Longman points out "This is compensated for by Kidner's ability to write concisely. Thus in spite of its brevity, this commentary is highly recommended for its theological insight and practical bent." (Amazon: Volume 1, Volume 2; Westminster Books: Volume 1, Volume 2)
Peter Craigie, Marvin Tate, Leslie Allen – Psalms 1-50; Psalms 51-100; Psalms 101-150 (Word Biblical Commentary). This appears to be a classic case of a multi-volume set displaying uneven quality. Craigie's volume is said to be the strongest and had he written the others this would probably be a top recommendation. (Unfortunately he died after the publication of volume 1.) Allen's is regarded by most as the next strongest of the three. All of them are rather technical, making them a better choice for pastor or scholar than a general reader. (Amazon: Volume 1, Volume 2, Volume 3; Westminster Books: Volume 1, Volume 2, Volume 3)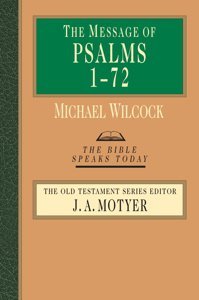 Michael Wilcock – The Message of Psalms 1-72, The Message of Psalms 73-150 (The Bible Speaks Today). The BST is quite closely aligned with the TOTC in that these are shorter, less technical commentaries geared toward a general audience. That makes them ideal for those who wish to read devotionally, but perhaps a little bit less helpful for sermon preparation. Still, they are useful volumes and receive some accolades from the commentators on the commentaries. (Amazon: Volume 1, Volume 2; Westminster Books: Volume 1, Volume 2)
And let me close with a question: What are your preferred commentaries on Psalms? Are there some you've found particularly helpful?
More in

Best Commentaries:
View Entire Series