Series Introduction: I live in a small house. I work in a small office in a small church. For those reasons and others I will never have a huge library. When I add a book I almost always remove a book, a practice that allows me to focus on quality over quantity. Over the past couple of years I have focused on building a collection of commentaries that will include only the best volumes on each book of the Bible. I know when I'm in way over my head, so before I began I collected every good resource I could find that rated and reviewed commentaries. I studied them and then began my collection on the basis of what the experts told me. Since I did all of that work, and since I continue to keep up with the project, I thought it might be helpful to share the recommendations.
My focus is on newer commentaries (at least in part because most of the classics are now freely or cheaply available) and I am offering approximately 5 recommendations for each book of the Bible, alternating between the Old Testament and the New. Today I'll share what I learned about John.
John
I have been alternating between the Old Testament and the New. The last commentary round-up was on Numbers, undoubtedly one of the least-preached books of the Bible. This time I am looking to John, clearly one of the books most commonly preached. There are a multitude of commentaries to choose from and, best of all, a large number of excellent commentaries. Here are the five that seem to represent the consensus.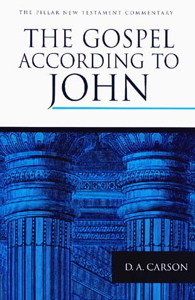 D.A. Carson – The Gospel According to John (Pillar New Testament Commentary). This is the near-unanimous choice of those who have written commentaries on the commentaries. Keith Mathison says, "This commentary shows Carson's usual exegetical care and insight. It is an example of conservative evangelical scholarship at its best. Very highly recommended to any who want to understand better the Gospel of John." Several experts point to its readability, suggesting that it is suitable for every audience–scholars, pastors and laypersons. (Amazon, Westminster Books)
Leon Morris – The Gospel According to John (New International Commentary on the New Testament). The experts agree that Carson's is the best in the field, but there is also consensus that Leon Morris' volume in the NICNT is excellent and an excellent complement to Carson's work. If you buy it used, be sure to get the second edition (1995) rather than the first (1971) since it offers several important modifications and reflects some of the more recent theological questions and controversies. You may want to buy it soon as it has already been replaced by J. Ramsey Michaels' work and is increasingly difficult to find. (Amazon)
Craig S. Keener – The Gospel of John. Craig Kenner has written a massive two-volume set on John that is not part of any commentary series. His unique and uniquely helpful focus is on setting the book of John in its Jewish and Greco-Roman contexts and several commentators express their view that he does this very well. This is a commentary that is probably best suited to those who are doing an in-depth study, either for preaching or for scholarly work. Casual readers would do better with Carson or Morris. (Amazon, Westminster Books)
Herman Ridderbos – The Gospel of John: A Theological Commentary. While Ridderbos' work was originally published in Dutch as a two-volume set (1987 and 1992), it has been translated into English as one 735-page volume. It upholds the reliability of John's gospel and is dedicated more to explaining the book verse-by-verse than in engaging with contemporary theological controversy. (Amazon)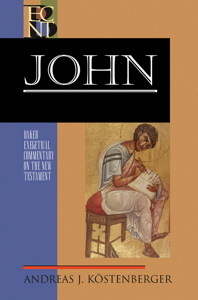 Andreas J. Kostenberger – John (Baker Exegetical Commentary on the New Testament). By the time I've arrived at the fifith and final spot in these roundups, it always becomes a little bit more difficult. Whether Kostenberger's volume should be on this list, or whether it should be another, what's clear from the experts is that this is still an excellent commentary. Mathison describes it as "a solid, thorough, and practical work that will be of benefit to students and pastors." (Amazon, Westminster Books)
Let me close with a few questions: What are your preferred commentaries on John? Are there some you've found particularly helpful for preaching or for devotional purposes?
More in

Best Commentaries:
View Entire Series