Series Introduction: I live in a small house. I work in a small office in a small church. For those reasons and others I will never have a huge library. When I add a book I almost always remove a book, a practice that allows me to focus on quality over quantity. Over the past couple of years I have focused on building a collection of commentaries that will include only the best volumes on each book of the Bible. I know when I'm in way over my head, so before I began I collected every good resource I could find that rated and reviewed commentaries. I studied them and then began my collection on the basis of what the experts told me. Since I did all of that work, and since I continue to keep up with the project, I thought it might be helpful to share the recommendations.
My focus is on newer commentaries (at least in part because most of the classics are now freely or cheaply available) and I am offering approximately 5 recommendations for each book of the Bible, alternating between the Old Testament and the New. Today I have turned to the experts to find what they say about Philippians.
Philippians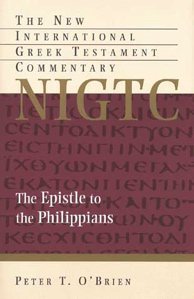 Peter T. O'Brien – The Epistle to the Philippians (New International Greek Testament Commentary). The experts' consensus is that O'Brien's commentary is the best available. Because this is a volume in the NIGTC, it presupposes some experience with Greek. Carson says, "O'Brien has read and thought through everything of importance up to his date, with the result that he gives reasons for his exegetical decisions. At the same time, this commentary is theologically rich, even if its prose is sometimes pedestrian." (Amazon, Westminster Books)
Gordon D. Fee – Paul's Letter to the Philippians (New International Commentary on the New Testament). Fee's commentary is considered almost the equal of O'Brien's, though with the advantage that it is far more readable (since, after all, it comments on the NIV rather than the Greek text). The commentators on the commentaries praise his attention to the text and the liveliness of his writing. (Amazon, Westminster Books)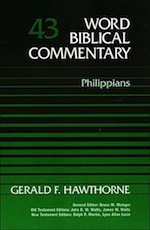 Gerald Hawthorne – Philippians (Word Biblical Commentary). Hawthorne's volume in the WBC series receives unanimous approval. Jim Rosscup points out that "some rank this as the top commentary on Philippians due to the wide reading and masterfully good survey on introductory questions and its carefulness on grammar, philology, capture of the epistle's flow and handling of difficult passages." It is targeted at pastors but is equally appropriate for lay leaders. (Amazon)
Moises Silva – Philippians (Baker Exegetical Commentary on the New Testament). This commentary is now in its second edition and this new edition is considered significantly stronger than the first. Keith Mathison says, "For those who would like something a little less technical, yet still very thorough, I would recommend the commentary by Moises Silva." Its particular strength is in tracing the flow of Paul's argument throughout the letter. (Amazon, Westminster Books)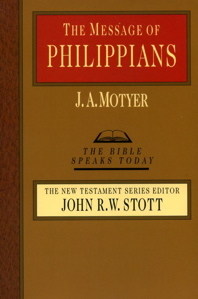 J. Alec Motyer – The Message of Philippians (The Bible Speaks Today). There is always room for one commentary that is a little less technical and suitable for a wide readership. Such is the case with Motyer's volume in The Bible Speaks Today series. The work is necessarily brief, but apparently still powerful. (Amazon, Westminster Books)
There are several volumes that are too new to have been reviewed, though I am sure they must be excellent. The most recent is Dennis E. Johnson's Philippians in the Reformed Expository Commentary (Amazon, Westminster Books). And just in front of it is Walter Hansen's The Letter to the Philippians in The Pillar New Testament Commentary (Amazon, Westminster Books).
Let me close with a couple of questions: Have you ever preached through Philippians? What are your preferred commentaries? Are there some you've found particularly helpful for preaching or for devotional purposes?
More in

Best Commentaries:
View Entire Series