Series Introduction: I live in a small house. I work in a small office in a small church. For those reasons and others I will never have a huge library. When I add a book I almost always remove a book, a practice that allows me to focus on quality over quantity. Over the past couple of years I have focused on building a collection of commentaries that will include only the best volumes on each book of the Bible. I know when I'm in way over my head, so before I began I collected every good resource I could find that rated and reviewed commentaries. I studied them and then began my collection on the basis of what the experts told me. Since I did all of that work, and since I continue to keep up with the project, I thought it might be helpful to share the recommendations.
My focus is on newer commentaries (at least in part because most of the classics are now freely or cheaply available) and I am offering approximately 5 recommendations for each book of the Bible, alternating between the Old Testament and the New. Today I have turned to the experts to find what they say about Romans.
Romans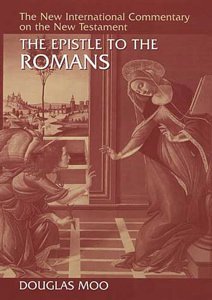 Douglas Moo – The Epistle to the Romans (New International Commentary on the New Testament). There is no shortage of commentaries on the book of Romans! Not only that, but there is no shortage of excellent commentaries to choose from. Pride of place appears to go to Douglas Moo and his contribution to the NICNT series. D.A. Carson commends it and says, "Moo exhibits extraordinary sense in his exegesis. No less importantly, this is the first commentary to cull what is useful from the new perspective on Paul while nevertheless offering telling criticism of many of its exegetical and theological stances." (Amazon, Westminster Books)
John Murray – The Epistle to the Romans. Murray's renowned commentary was part of the NICNT series until it was replaced by Moo's volume. However, it is still sold as a standalone volume and remains a must-have for the serious student of Romans. Because of its age it will not interact with some of today's challenges (such as the new perspective) but it is nevertheless an important resource. Derek Thomas praises Murray as "a master exegete and a brilliant systematician" and says that "every shelf should have a copy of this commentary." (Amazon, Westminster Books)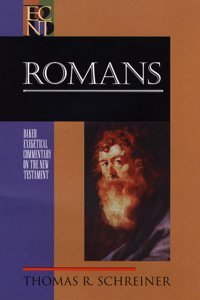 Thomas Schreiner – Romans (Baker Exegetical Commentary on the New Testament). Several commentators on the commentaries seem to treat Moo, Murray and Schreiner as a team or trio. For example, Derek Thomas says, "Coupled with Murray on the one hand and Moo on the other, you will gain a firm exegetical and theological grasp of a text." Jim Rosscup praises it as "close to the best among recent and all-time thorough works for scholars and more seriously capable lay people." (Amazon, Westminster Books)
F.F. Bruce – Romans (Tyndale New Testament Commentaries). I always like to have at least one reader-friendly, lay-level commentary available. While Stott's is also highly recommended, the best of these appears to be Bruce's. It is necessarily too short and too light to be the basis of a sermon series, but the reader who appreciates it for what it is will enjoy it. (Amazon)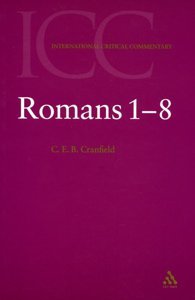 C.E.B. Cranfield – Romans 1-8, Romans 9-16 (International Critical Commentaries). Romans is a book aptly highlighting that up-to-date commentaries do not represent historical arrogance as much as sheer necessity. A commentary written in the 70's may still be useful, but it will not interact with the contemporary challenges such as the new perspective. Cranfield's commentary is regarded as a classic. Carson says, "for thoughtful exegesis of the Greek text, with a careful weighing of alternative positions, there is nothing quite like it." It will be a great commentary to have, but it may be insufficient on its own. (Amazon: Volume 1, Volume 2; Westminster Books: Volume 1, Volume 2). Consider also the one-volume abbreviation (Amazon).
There is often a long period of lag between the release of a new commentary, its evaluation by the experts, and its appearance in their books. I looked in vain for reviews of Colin Kruse's new contribution to the Pillar series that replaces Leon Morris' volume. I suspect, though, that it will be considered a top-five by many of them (Amazon, Westminster Books). Those looking for a sermon-based commentary would probably do best with Kent Hughes' volume in the Preaching the Word series (Amazon, Westminster Books).
Let me close with a couple of questions: What are your preferred commentaries on Romans? Are there some you've found particularly helpful for preaching or for devotional purposes?
More in

Best Commentaries:
View Entire Series