Series Introduction: I live in a small house. I work in a small office in a small church. For those reasons and others I will never have a huge library. When I add a book I almost always remove a book, a practice that allows me to focus on quality over quantity. Over the past couple of years I have focused on building a collection of commentaries that will include only the best volumes on each book of the Bible. I know when I'm in way over my head, so before I began I collected every good resource I could find that rated and reviewed commentaries. I studied them and then began my collection on the basis of what the experts told me. Since I did all of that work, and since I continue to keep up with the project, I thought it might be helpful to share the recommendations.
My focus is on newer commentaries (at least in part because most of the classics are now freely or cheaply available) and I am offering approximately 5 recommendations for each book of the Bible, alternating between the Old Testament and the New. Today I have turned to the experts to find what they say about Daniel.
Daniel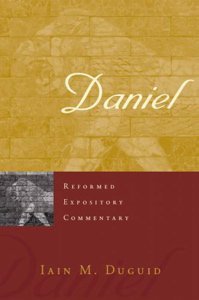 Iain M. Duguid – Daniel (Reformed Expository Commentary). Iain Duguid has written several excellent commentaries and has provided the volume on Daniel for the Reformed Expository Commentary series. It comes highly recommended by most of the experts. Kent Hughes, himself the author of many commentaries, writes "It is rare indeed to find a technical scholar who is also a master homiletician and preacher. But these things Dr. Iain Duguid clearly is. Here, rigorous expository methodology, nuanced biblical theology, and pastoral passion combine to expound the gospel of Jesus Christ in the ravishing narrative and exotic apocalyptic of the book of Daniel." High praise like that puts this one at the top of the list. (Amazon, Westminster Books)
Sinclair Ferguson – Daniel (The Preacher's Commentary). Sinclair Ferguson's volume is considering top-notch by many of the experts. Keith Mathison praises it by saying, "Students of Scripture should read anything that Sinclair Ferguson publishes, and his commentary on Daniel is no exception. Although aimed specifically at pastors, this commentary is accessible to a general readership as well. Very helpful." (Amazon, Westminster Books)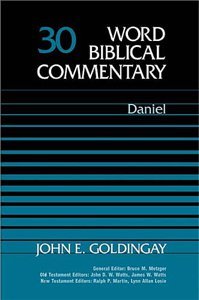 John Goldingay – Daniel (Word Biblical Commentary). This commentary is more scholarly than the two that have come before. It is said to deal well with the text and to reflect an immense amount of in-depth research into both the text and the context. Longman writes, "He gives insight into historical, literary, and theological issues concerning the book. He also demonstrates an amazing grasp of the secondary literature." The experts do warn that he takes an unusual view of the visions in the early part of the book, suggesting they are pseudonymous quasi-prophecy. (Amazon, Westminster Books)
Tremper Longman – Daniel (NIV Application Commentary). Longman has written a long list of commentaries and also maintains a very helpful Old Testament Commentary Survey. His contribution to the NIVAC comes with many recommendations. Mathison commends it with these words: "Longman's commentary on Daniel is an example of one of the better works in the series. Longman's strength is in his literary analysis, and this is a strength of this commentary. Highly recommended." (Amazon, Westminster Books)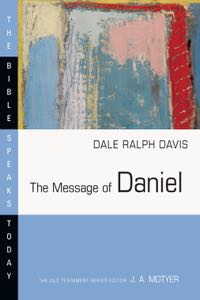 Dale Ralph Davis – The Message of Daniel (Bible Speaks Today). This is a new commentary so expert reviews are scarce. Still, Davis is considered one of the best Old Testament commentators, so there is little reason to doubt that this volume will live up to that high standard. This volume replaces one by Ronald Wallace in the Bible Speaks Today series that is also worth owning. (Amazon, Westminster Books)
And now, how about you? Have you ever preached through Daniel? What commentaries have you found useful?
More in

Best Commentaries:
View Entire Series