Series Introduction: I live in a small house. I work in a small office in a small church. For those reasons and others I will never have a huge library. When I add a book I almost always remove a book, a practice that allows me to focus on quality over quantity. Over the past couple of years I have focused on building a collection of commentaries that will include only the best volumes on each book of the Bible. I know when I'm in way over my head, so before I began I collected every good resource I could find that rated and reviewed commentaries. I studied them and then began my collection on the basis of what the experts told me. Since I did all of that work, and since I continue to keep up with the project, I thought it might be helpful to share the recommendations.
My focus is on newer commentaries (at least in part because most of the classics are now freely or cheaply available) and I am offering approximately 5 recommendations for each book of the Bible, alternating between the Old Testament and the New. Today I have turned to the experts to find what they say about Ecclesiastes.
Ecclesiastes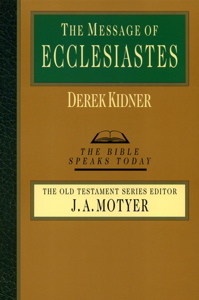 Derek Kidner – The Message of Ecclesiastes (The Bible Speaks Today). Ecclesiastes is a book that lends itself to varied interpretations. Kidner is one of my favorite commentators and I was glad to see that his commentary rated near the top for most of the experts. Jim Rosscup calls this a "lively, popular exposition of Ecclesiastes that relates the message, accurately given, to life today." Written at a popular-level, this one will be suitable for general readers and pastors alike. (Amazon, Westminster Books)
Iain Provan – Ecclesiastes, Song of Songs (NIV Application Commentary). Provan's commentary covers two books and is worth referencing for each of them. Tremper Longman says, "Proven has written one of the most interesting commentaries on these two intriguing books. Even though one may not agree with his final conclusions, his thinking is provocative and will lead the reader to think through old issues." (Amazon, Westminster Books)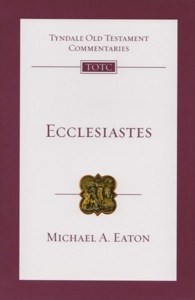 Michael A. Eaton – Ecclesiastes (Tyndale Old Testament Commentaries). Eaton's commentary, also written at a popular level, is regarded as one of the best available, at least by those who don't regard it as awful (a strange phenomenon I've seen with commentaries on Ecclesiastes). Mathison says, "Like all of the commentaries in the Tyndale series, Eaton's work is clear and concise. Eaton views Ecclesiastes as an apologetic essay. It defends the life of faith in God by detailing how terrible the alternative is. Life without God, according to Ecclesiastes, is futile. With all of the different approaches to interpreting Ecclesiastes, I find Eaton's particularly helpful." (Amazon, Westminster Books)
Walter Kaiser – Coping with Change. In the 1970's Walter Kaiser released a small, popular, but excellent commentary on Ecclesiastes titled Total Life. That book was much-loved and considering one of the best treatments of the Ecclesiastes. It fell out of print some time ago but has now been replaced by Coping with Change. Dale Ralph Davis compares the two and says, "the 'bones' are much the same but the whole has been updated and expanded. Perhaps the most helpful feature … is that he believes the book has a discernible plan and a traceable argument and that Qoheleth was not a cynical old goat who drank Drano and vinegar for breakfast." (Amazon)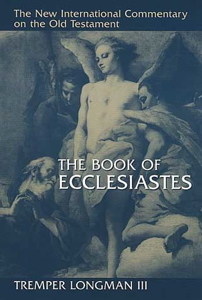 Tremper Longman – The Book of Ecclesiastes (The New International Commentary on the Old Testament). Many regard this commentary with some caution, but it may still worth be consulting in parts if not in the whole. Keith Mathison says, "Like many, Longman argues that the monologue by Qohelet (the main speaker in the book) is framed by the words of a narrator. According to Longman, however, Qohelet is a skeptic with no hope. Longman argues that the narrator uses Qohelet's monologue to teach his son about the dangers of such skepticism. The positive teaching of the book, then, is found in the words of the narrator. Not all will agree with his interpretation, but it is worth examining." (Amazon, Westminster Books)
Let me close with a couple of questions: Have you ever preached through Ecclesiastes? What are your preferred commentaries? Are there some you've found particularly helpful for preaching or devotional purposes?
More in

Best Commentaries:
View Entire Series