Series Introduction: I live in a small house. I work in a small office in a small church. For those reasons and others I will never have a huge library. When I add a book I almost always remove a book, a practice that allows me to focus on quality over quantity. Over the past couple of years I have focused on building a collection of commentaries that will include only the best volumes on each book of the Bible. I know when I'm in way over my head, so before I began I collected every good resource I could find that rated and reviewed commentaries. I studied them and then began my collection on the basis of what the experts told me. Since I did all of that work, and since I continue to keep up with the project, I thought it might be helpful to share the recommendations.
My focus is on newer commentaries (at least in part because most of the classics are now freely or cheaply available) and I am offering approximately 5 recommendations for each book of the Bible, alternating between the Old Testament and the New. Today I have turned to the experts to find what they say about Ezekiel.
Ezekiel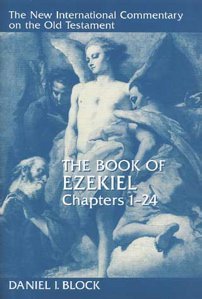 Daniel Block – The Book of Ezekiel: Chapters 1-24; The Book of Ezekiel: Chapters 25-48 (New International Commentary on the Old Testament). Block's commentary is thorough but not dense. He deals with the text so closely that nothing is overlooked, but he doesn't dwell there, often zooming right out to look at the book's big picture as well. While there are other excellent commentaries on Ezekiel, the commentators on the commentaries are unanimous in their praise and most rate this one as the most important work on the book, and a must-have for anyone who wishes to preach through it. (Amazon: Volume 1, Volume 2; Westminster Books: Volume 1, Volume 2)
Iain Duguid – Ezekiel (NIV Application Commentary). The NIV Application Commentary has some volumes that are much stronger than others and Duguid's volume on Ezekiel is considered one of the best. Keith Mathison says, "Duguid's commentary runs a very close second to Block in my estimation. For those who do not need the detail of Block, Duguid is the place to go. His is a very careful reading of the book from a Reformed perspective. Very helpful and highly recommended." Other experts commend him for his pastoral tone. (Amazon, Westminster Books)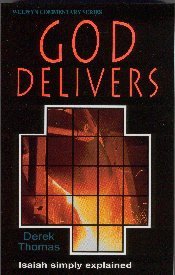 Derek Thomas – God Strengthens: Ezekiel Simply Explained (Welwyn Commentary Series). This is considered an introductory commentary and one that will be helpful for the pastor or for the general reader. Derek Thomas has written a number of highly-regarded commentaries and this one reflects his strengths—Reformed theology, sound scholarship, and a pastoral emphasis. (Amazon, Westminster Books)
Douglas Stuart – Ezekiel (The Preacher's Commentary). This volume comes highly recommended by Derek Thomas (himself the author of a commentary on Ezekiel) and by Keith Mathison. Thomas says simply, "exceptionally good" while Mathison goes into more detail: "Stuart always has helpful insight into whatever text he is discussing, and when dealing with a book as difficult as Ezekiel, such insight is invaluable." It seems like this would make a good third or fourth choice. (Amazon)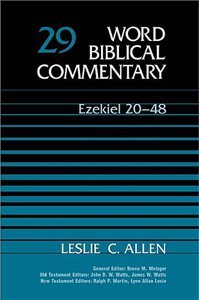 Leslie Allen – Ezekiel 1-19; Ezekiel 20-48 (Word Biblical Commentary). Apparently W.H. Brownlee began this two-volume set on Ezekiel but died before he could complete them. The work was taken over by Allen who has written a good, though technical, commentary. Tremper Longman assigns it 4 stars and says, "Allen is concerned with both the final form of the book as well as its composition." Others show some caution but still regard it as a valuable reference work when taken in light of the volumes recommended above. (Amazon: Volume 1, Volume 2; Westminster Books: Volume 1, Volume 2)
And how about you? Have you ever preached Ezekiel? What commentaries do you prefer?
More in

Best Commentaries:
View Entire Series