Series Introduction: I live in a small house. I work in a small office in a small church. For those reasons and others I will never have a huge library. When I add a book I almost always remove a book, a practice that allows me to focus on quality over quantity. Over the past couple of years I have focused on building a collection of commentaries that will include only the best volumes on each book of the Bible. I know when I'm in way over my head, so before I began I collected every good resource I could find that rated and reviewed commentaries. I studied them and then began my collection on the basis of what the experts told me. Since I did all of that work, and since I continue to keep up with the project, I thought it might be helpful to share the recommendations.
My focus is on newer commentaries (at least in part because most of the classics are now freely or cheaply available) and I am offering approximately 5 recommendations for each book of the Bible, alternating between the Old Testament and the New. Today I have turned to the experts to find what they say about Joshua.
Joshua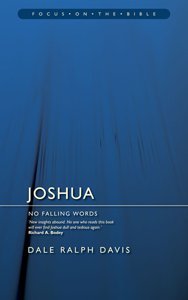 Dale Ralph Davis – Joshua: No Falling Words (Focus on the Bible). I am always glad when there is a clear consensus on the best commentary on any given book. While Tremper Longman laments that the field for Joshua is not particularly strong, the top recommendation of most experts is Dale Ralph Davis' contribution to the Focus on the Bible series. Derek Thomas says it "sets the standard for how to expound and apply historical narrative." The series is meant to appeal to a general audience, so this is an ideal choice for layperson and preacher alike. (Amazon, Westminster Books)
Richard S. Hess – Joshua (Tyndale Old Testament Commentaries). The TOTC and NOTC series have made many appearances on this list of best commentaries; Hess' volume on Joshua is regarded as one of the best of the entire series. Longman says, "Hess, an acknowledged expert on ancient Near Eastern literature and Israelite history, defends the essential authenticity of the historical memory of the book." Like Davis' commentary, it is targeted at an intermediate audience and is suitable for all readers. (Amazon, Westminster Books)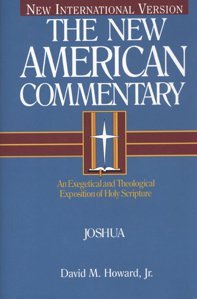 David M. Howard – Joshua (New American Commentary). Howard's contribution to the New American Commentary series is widely lauded. It is thoroughly Evangelical and, according to the experts at Denver Seminary, "appreciative of the history, with useful word studies." Longman recommends it for being "well-written, well-researched and well-thought-out." It is a slightly more advanced read than the two that have been recommended ahead of it. (Amazon, Westminster Books)
Marten Woudstra – The Book of Joshua (New International Commentary on the Old Testament). Like most series, the NICOT has some volumes that are superior to others. Woudstra's volume on Joshua is highly-recommended. Keith Mathison says that while it is at times advanced and technical, most of the difficult material is relegated to the footnotes. This leaves "the body of the text readable and insightful." (Amazon, Westminster Books)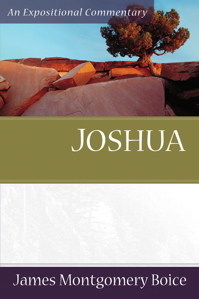 James Montgomery Boice – Joshua (Boice Expositional Commentary). Honestly, by the time I arrived at the fifth spot there was no clear consensus to be found. If I really wanted a fifth commentary, I would therefore err on the side of caution by choosing a commentary by a trusted preacher and expositor. Even if Boice's sermon-based commentary is not world-class, it will still be thorough, biblical and Evangelical. However, from the sounds of it, it may not be a great aid for sermon preparation. (Amazon, Westminster Books)
Let me close with a couple of questions: What are your preferred commentaries on Joshua? Are there some you've found particularly helpful for preaching or for devotional purposes?
More in

Best Commentaries:
View Entire Series