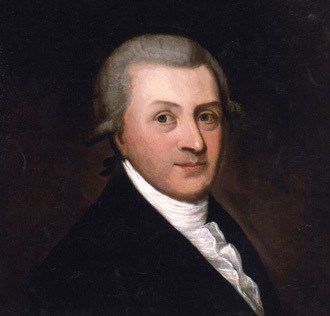 Arthur Guinness (1724 or 1725 – 1803) was the visionary, entrepreneur, and Christian philanthropist who founded the Guinness brewery business. Born into an Irish Protestant family, Guinness received £100 from his godfather Arthur Price, the Archbishop of Cashel, in the Church of Ireland. When he was about 30 years old, Guinness invested this money in building a brewery near Dublin, the capital of Ireland. In 1761, Guinness married Olivia Whitmore in Dublin and amazingly they had 21 children.
Like many others during his day, Guinness had numerous family members who brewed their own beer (Arthur's father had, and three of his sons did as well). Alcohol was a safer alternative to drinking the disease-infested, unfiltered water of the time. However, since so many drank to great excess, some people began to brew beer which had a much lower concentration of alcohol. Guinness was among them.
His Conversion
As noted earlier, the Guinness's were Irish Protestants. Therefore, Arthur grew up going to church. His personal motto was Spes Mea in Deo, which means, "My hope is in God." He was a devout Christian who loved Jesus and shared his care for the weak and poor. This love led him to help those who were addicted to strong drinks like whiskey and gin, and to offer a healthier and safer alternative in beer.
Guinness had the opportunity to hear John Wesley preach at St. Patrick's Cathedral. The revivalist made a strong impression on him. In response, he lived Wesley's message: "Earn all you can. Save all you can. Give all you can. Your wealth is evidence of a calling from God, so use your abundance for the good of mankind." God indeed gave him great wealth and he was faithful to honor God and love others with what he had received.
His Contributions
A significant part of Guinness's giving was his genuine desire to help people by brewing beer because of its lower concentration of alcohol compared to many other drinks (as we noted earlier). In other words, beer genuinely helped some people avoid the excesses of drunkenness. Similarly, because of Wesley's influence and message, Guinness worked hard to start Sunday schools and, in fact, founded the ministry of Sunday schools in Ireland. He gave money to the poor, served on hospital boards, and sought to live a simple life despite being quite wealthy.
The legacy Guinness left is still felt today. In 2009, Guinness & Co. established the Arthur Guinness Fund (AGF), which offers people opportunities to help their communities. One of the main reasons his influence has lasted so long is that he invested a great deal of time and energy into his family. He taught his children the same values that he himself cherished and lived by. Thus, his children developed the Guinness corporation into a strong, effective organization that is still widely known to this day. Much of the reason it has done so well is because the corporation has been very generous with its customers, with its own employees, and with those outside the organization. For example, during World War II, Guinness gave a bottle of their beer to every British soldier serving in the war. Through many other similar stories, Guinness sought the good of mankind and the praise of God.
More in

The Philanthropists:
View Entire Series